Free consultation and proposal
Sales and Maintenance are one team with a precise grasp of the market trends
Full supervision of the renovation from start to finish
Tenant prospecting during the renovation to aim for a smooth handover
BEFORE & AFTER
Immediate and at all times is the standard level of service for high-grade rental apartments and houses. The KEN management policy is ON-SITE. This is a big reassurance for the tenants.
Before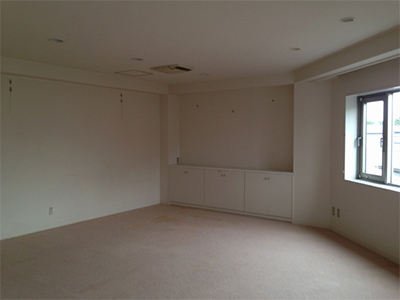 After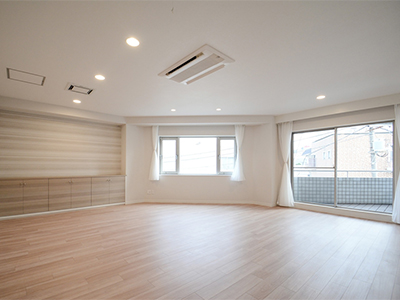 Wallpapers: Colored or patterned wallpaper cloth used for highlighting
Generally, walls are fully covered with white wallpaper. However, if colored or patterned wallpaper cloth is used for just one of the walls, it will create a stylish space with an attention-grabbing feature.
Before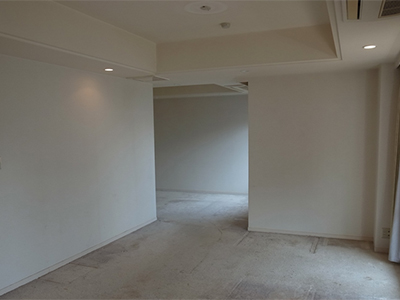 After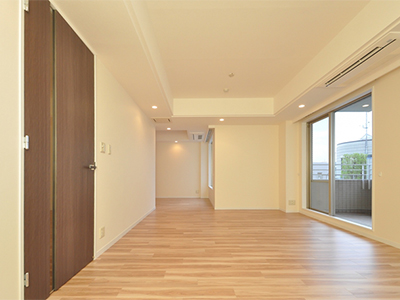 Floor materials: Carpet replaced with wood-pattern sheet flooring
Thanks to advances in technology, very realistic upscale-looking wood-pattern sheet materials are available now, even for sheet flooring. If the floor material is replaced with sheet flooring, it will ensure high scratch resistance and repairability. The material is suitable for leasehold properties because it is long lasting with no need for frequent replacement.
Before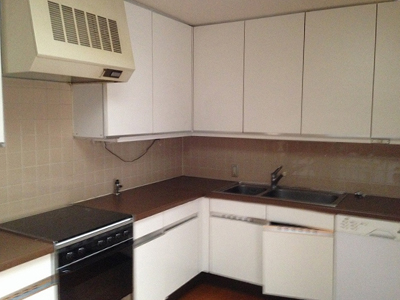 After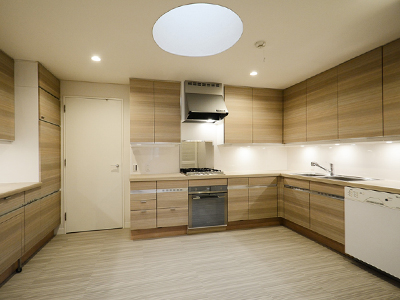 Kitchen: Alteration of the design style of kitchen equipment
If the materials the counter and shelves are changed in terms of design style as well as updating of cooking appliances, it will make your properties look even more pleasing. We are also able to make only partial changes, such as to the covering materials.
Renovation of a whole apartment block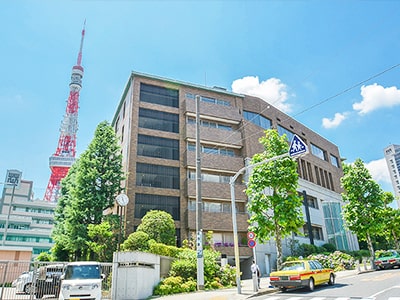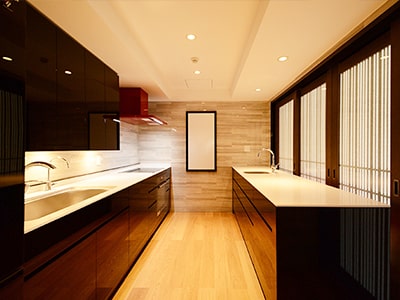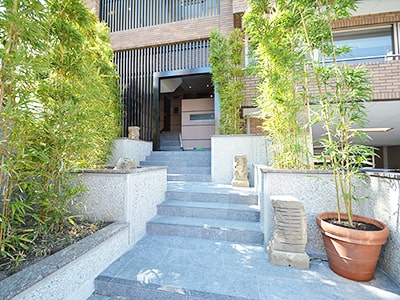 Park Hill Shiba
Renovation of a whole apartment block for foreign residents constructed in 1990. The concept of the renovation was encountering Japanese style, constituting the conversion of common areas and private areas. Japanese elements were introduced here and there, such as a lacquer-looking glossy black coating, lattices, and tokonoma, or Japanese-style alcove. The introduced floor plans and appliances were offered to cater to both Japanese and foreign residents with good design and usability.
Interior renovation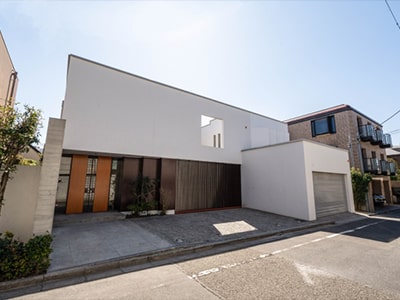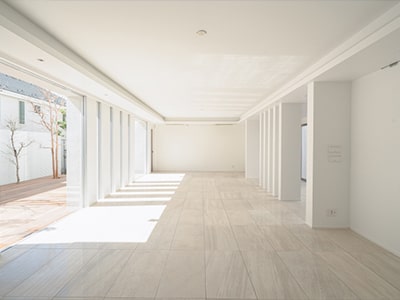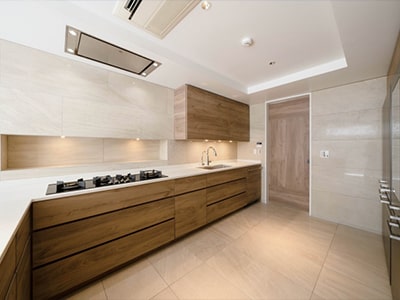 Maison Hiroo
The full home renovation project of a house for foreign residents constructed in 1996. The design focused on a spacious feel. All walls of the living and dining room on the first floor were tiled. Wooden decks were built to cover the ground of the inner court and the terrace and make it the same level as the house floor. All kitchen appliances are ASKO from Sweden. It includes amenities such as a wine cellar and a vacuum drawer as well as a refrigerator.
Reclamation of apartment blocks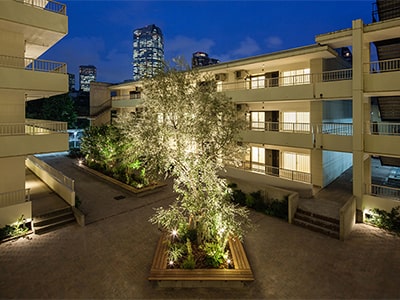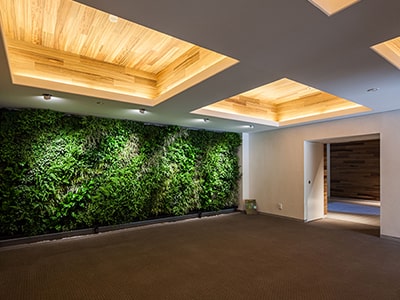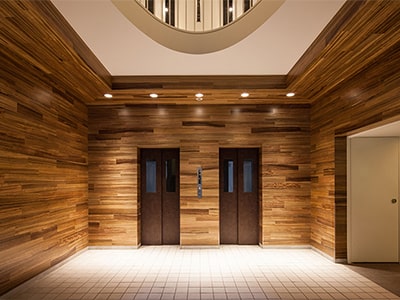 Nishiazabu Bless
Constructed in 1994, this corporate housing was fully converted into an apartment block for Japanese households. The apartment block is themed on raising children in a verdant environment. The bicycle parking lots were combined and moved to create an inner court as a common area. The interior was designed as a standard family apartment.
Reconstruction and construction of apartment blocks for rent
We support the construction and operation of apartment blocks for rent, with the aim of rebuilding aged buildings or making effective use of idle land. We provide those owners who operate apartment blocks or other real estate with customized planning and management services for rental housing that ensure high profitability and stable operation, harnessing the expertise and track record we have cultivated through our specialization in first-class real estate to rent situated in the heart of Tokyo.