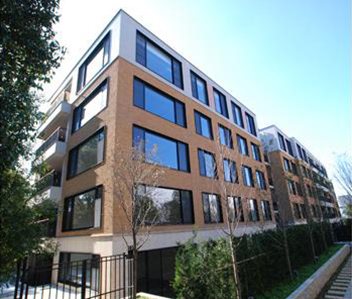 Based on the abundant experience and specialized knowledge that we have acquired in the rental real estate business, we engage in the buying and selling of investment real estate.
In Japan, the location of a property is about just as important as the structure and equipment of the building. Since we have deep knowledge regarding the real estate situation in Tokyo, we always have information about a large number of attractive properties that are in great locations.
We also possess a group company that specializes in the operation and management of rental housing.
As a result, we are able to not only carry out the day-to-day management of buildings, but also swiftly secure highly reliable tenants based on the optimal conditions. In addition to housing management, we also offer high-quality, low-cost building maintenance, and construction management that maximizes the value of buildings. Using the comprehensive capabilities our group, we provide strategic support for real estate investment.
Our English-speaking agents help to precisely fulfill the various needs of owners. A variety of negotiations are carried out with the direct involvement of our customers. One of our strengths is that we are the first company in Japan that enables expatriates to engage in real estate investment with a sense of assurance.