Affiliated Loans
We introduce various types of loans that our customers can use when engaging in real estate investment in Japan.
PRESTIA SMBC TRUST BANK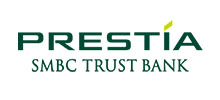 We provide premium value that exceeds the expectations of even our best, most discerning customers.
English-speaking staffs will provide you with comprehensive support that extends from initial inquiries to loan disbursement.
PRESTIA SMBC TRUST BANK