A fulfilling place to be - Togetherness
Feb 2022 Café lounge, theatre room and other facilities have opened in the common areas.
The Wangan area is full of great nature and vitality.
We thought that the happy lifestyle that can be achieved by living here is to create a 'fulfilling place to stay' where people can connect with each other, where people can interact with the place and enrich their lives.
With this in mind, we have deciphered the history and culture of the Tsukuda area, and interspersed this timeline into the entrance hall and the newly installed lounge/café corner.
We offer a place where you can live in a way that is unique to the bay area.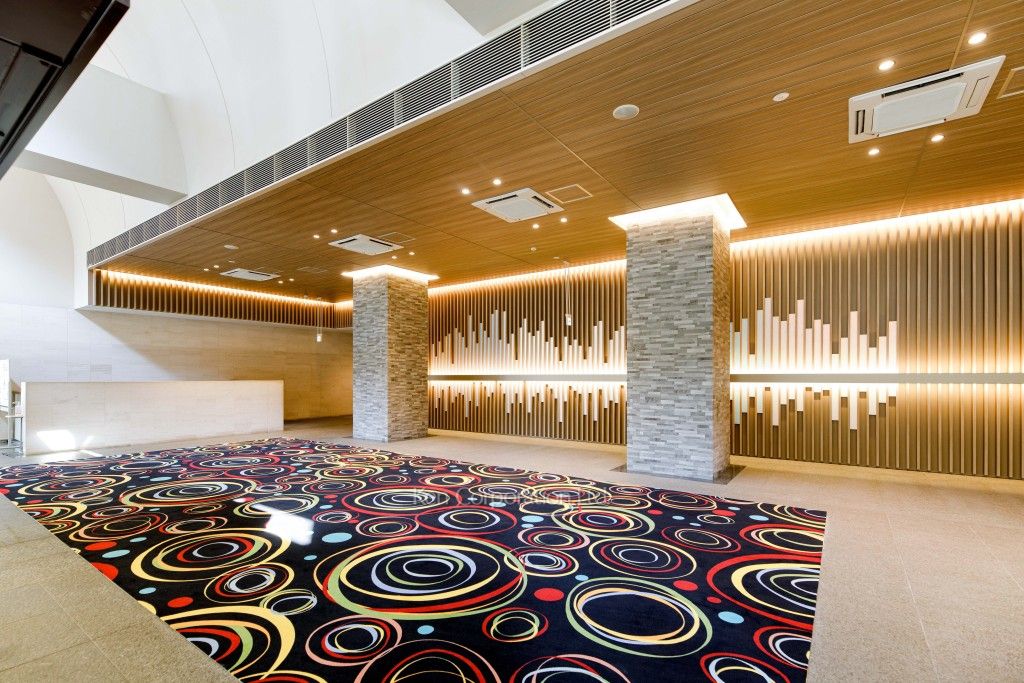 Entrance Lobby The first thing that catches the eye in the lobby is the carpet underfoot. The design here is inspired by the fireworks in the bay area and the ripples in the water. If you look up a little, the glass artwork on the back shines with light. The vertical line of the artwork resembles a ship's rib and the light line crossing it resembles the dragon bone that supports the ship, to remind us that Tsukuda used to be a shipbuilding town.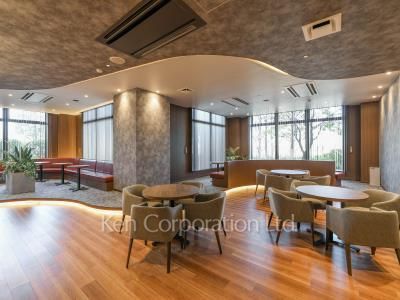 Sofa and round table seating are both spacious, and from the outside-facing sofa seats you can enjoy the cherry blossom trees lining the Harumi Canal. The space is open for use 24 hours a day.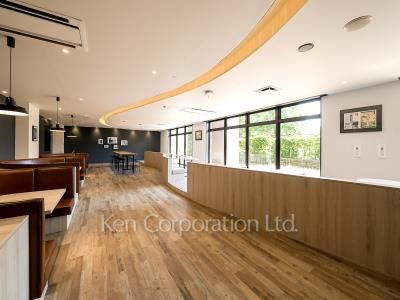 The café lounge is composed of three-dimensional curves inspired by the gentle waves and currents of the Sumida River. Enjoy a leisurely read in the box seats, work at the high counter or have a tea break on the outward-facing bench seats. Coffee vendors and vending machines are available in the lounge for purchasing snacks and drinks.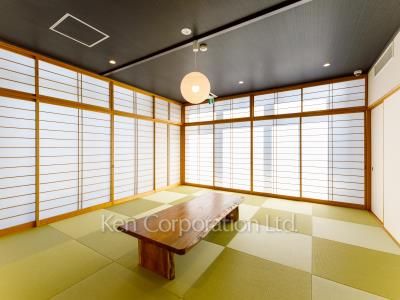 Ryukyu-style tatami mats and a black wood grain ceiling give the space a modern Japanese feel. The shoji screens are made of tear-resistant vinyl and are safe even for small children. The room can be reserved for hobbies of elderly and family use.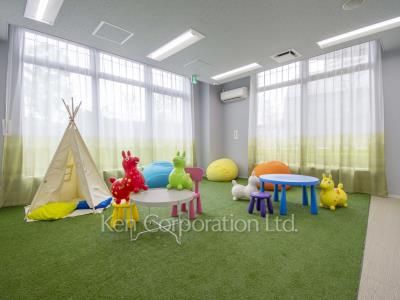 The grass-like floor makes you want to lie down, and children can run around even on rainy days. Part of the wall is a whiteboard, so children can draw and doodle as much as they like. Adults can also relax in the yogibo, which gently wraps around your body.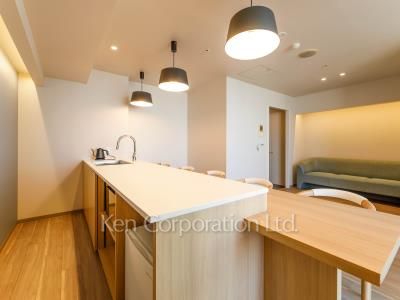 Facing north-east on the 42nd floor, Sky Living Lounge offers a view of Tokyo's iconic Sky Tree. Please use it to invite your friends and colleagues to enjoy a party.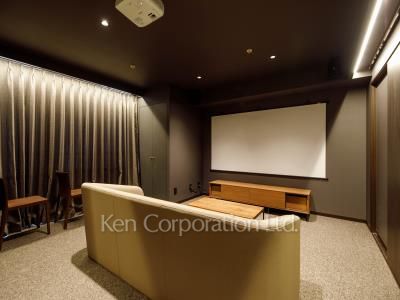 A Cinema and Music Lounge with a large screen and full-fledged speakers, where you can watch movies without worrying about sound leakage, or play musical instruments for leisure or children's lessons.
---
Construction

RC

Completion date

2000-August
Properties matching search criteria
Bld

Floor LV

Floor

BR

BR

Floor Plan

Plan

Size (sq.m.)

Size

Rent (JPY)
10
32

of

/

37

1

1

PLAN

37.08
171,000

DETAILS

10
26

of

/

37

1

1

PLAN

44.97
195,000

DETAILS

10
8

of

/

37

1

1

PLAN

48.78
209,000

DETAILS

10
29

of

/

37

2

2

PLAN

63.88
275,000

DETAILS

10
34

of

/

37

2

2

PLAN

63.88
275,000

DETAILS

10
25

of

/

37

2

2

PLAN

72.07
315,000

DETAILS

24

of

/

35

1

1

PLAN

40
184,000

DETAILS

31

of

/

35

1

1

PLAN

42.23
195,000

DETAILS

6

of

/

43

1

1

PLAN

44.2
188,000

DETAILS

2

of

/

43

1

1

PLAN

45.24
197,000

DETAILS

10

of

/

43

1

1

PLAN

45.24
200,000

DETAILS

12

of

/

43

1

1

PLAN

55.57
240,000

DETAILS

18

of

/

43

1

1

PLAN

55.57
243,000

DETAILS

9

of

/

43

1

1

PLAN

55.57
248,000

DETAILS

32

of

/

43

1

1

PLAN

55.57
249,000

DETAILS

22

of

/

43

1

1

PLAN

55.57
252,000

DETAILS

32

of

/

43

1

1

PLAN

55.57
257,000

DETAILS

6
6

of

/

13

1

1

PLAN

62.94
228,000

DETAILS

6
9

of

/

13

1

1

PLAN

62.94
235,000

DETAILS

6
4

of

/

13

2

2

PLAN

67.94
257,000

DETAILS