The Apartment Bay YOKOHAMA : Ken Corporation brings luxurious serviced living to Minatomirai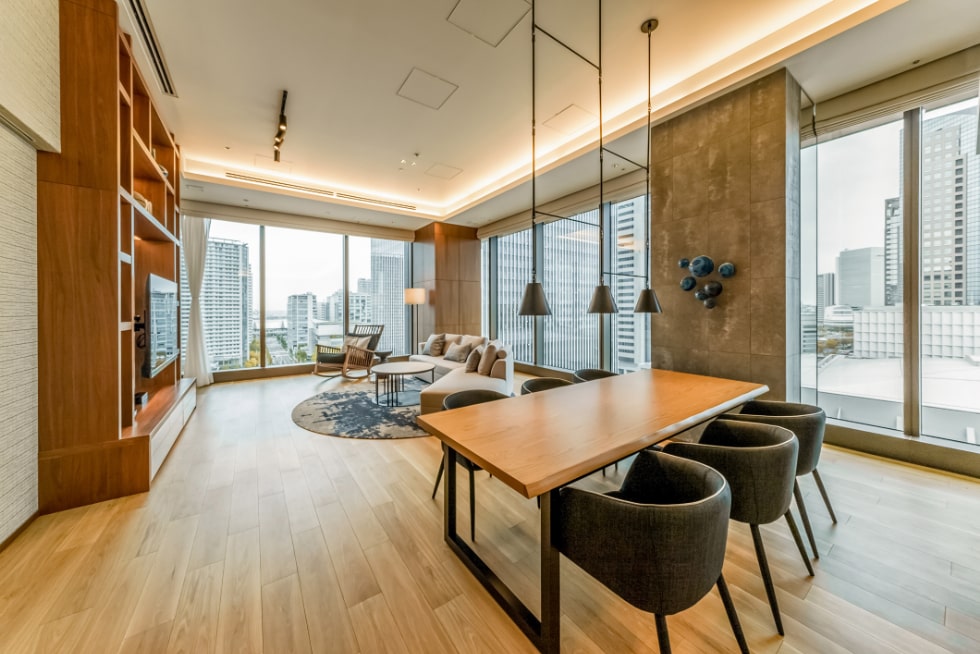 3BED 153.14㎡ / Metropolitan Type
Ken Corporation Ltd. has long been a trusted partner of the foreign community, and on May 20, 2022, the real estate and property management company opened a new luxury serviced apartment building in the popular Yokohama waterfront area of Minatomirai.
Located in the same building with the new Westin Yokohama hotel, on the sixth through 12th floors of the 23-story tower, the Apartment Bay YOKOHAMA features 201 rooms and offers access to the Westin's facilities. Not only is it a beautiful addition to this vibrant community, but it also represents a missing piece to the puzzle of comfortable living for expats looking to make the area home.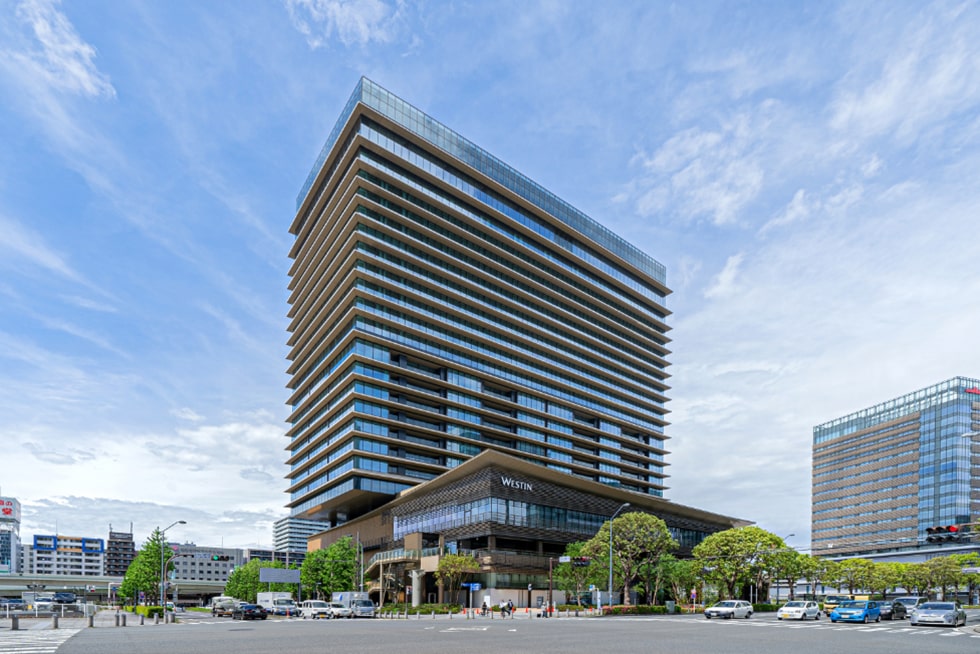 Exterior
Turning Point
For the origins of the project, we must rewind to the Great East Japan Earthquake and Tsunami of March 11, 2011. This was a turning point for the foreign rental market in Yokohama. While the foreign population of Tokyo began to fall, as many residents returned to their home countries, the foreign population of Yokohama began to increase.
The shift presented an opportunity for Ken Corporation to develop new business in the city, while at the same time addressing a need that was going unmet.
"Yokohama is a city with many people who have short-term housing needs, who are looking for a place for just six to 12 months," explained Hiroyuki Kuroiwa, branch manager of Ken Corporation's Yokohama branch. "This doesn't fit into the usual structure, which is a two-year lease, so we thought that serviced apartments would be an offering well suited to the area."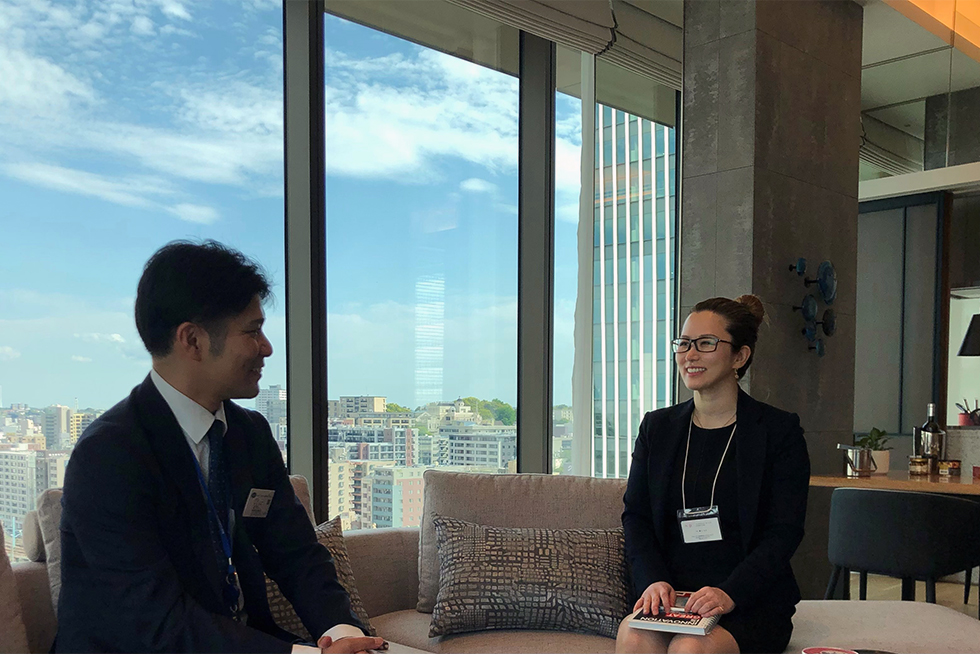 Mr.Hiroyuki Kuroiwa, branch manager of Ken Corporation's Yokohama branch. / Ms. Reiko Natsukawa, SRC
He also noted that, while Yokohama has long been an attractive place to live for Japanese people, it hasn't necessarily been ideal for expats, many of whom have needs that differ from those of the average resident. Furnished, serviced residences with access to lifestyle facilities can be an important part of living and working in another country, and the lack of such an option in Minatomirai was a clear hole in the housing market and an obstacle to Yokohama's efforts to attract more companies.
In 2015, Ken Corporation proposed the development of a serviced-apartment building and began planning in summer 2016. The result is the Apartment Bay YOKOHAMA. With a minimum stay of 30 days, but an option to stay indefinitely, plus a partnership for service and facility sharing with the Westin, it fills this gap nicely. And the stress and complexity of arranging housing as an expat in Japan is entirely eliminated. You can move in three days after the reservation is completed.
Ideal Home
Whether you're in Japan alone or are here with your family, the Apartment Bay YOKOHAMA has an option that will perfectly meet your needs, with sizes ranging from studio to three bedrooms.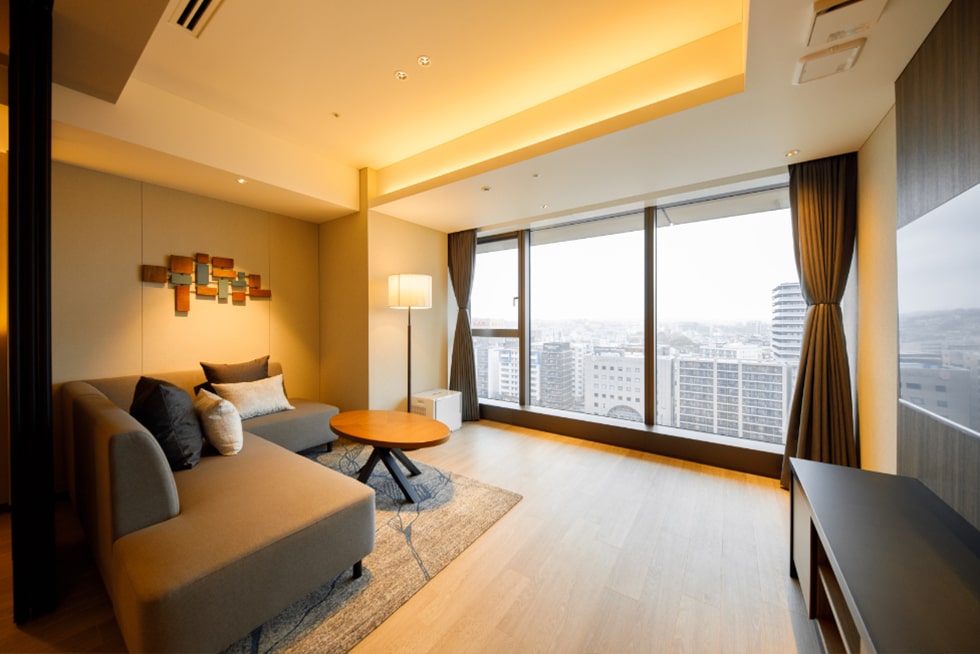 46.37 sq m one-bedroom (1B-40C)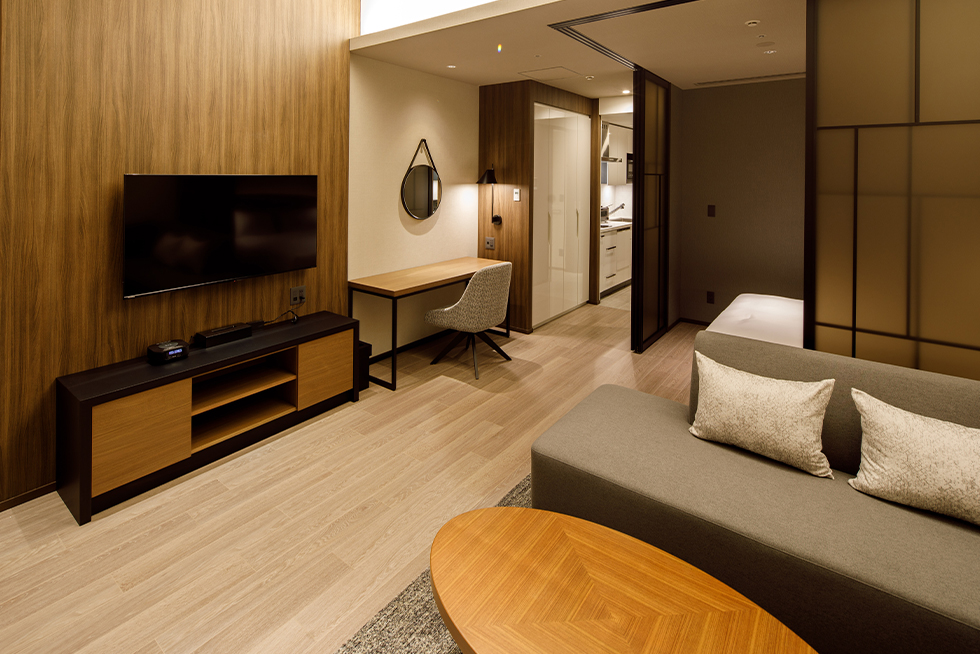 Living room with well-designed furniture.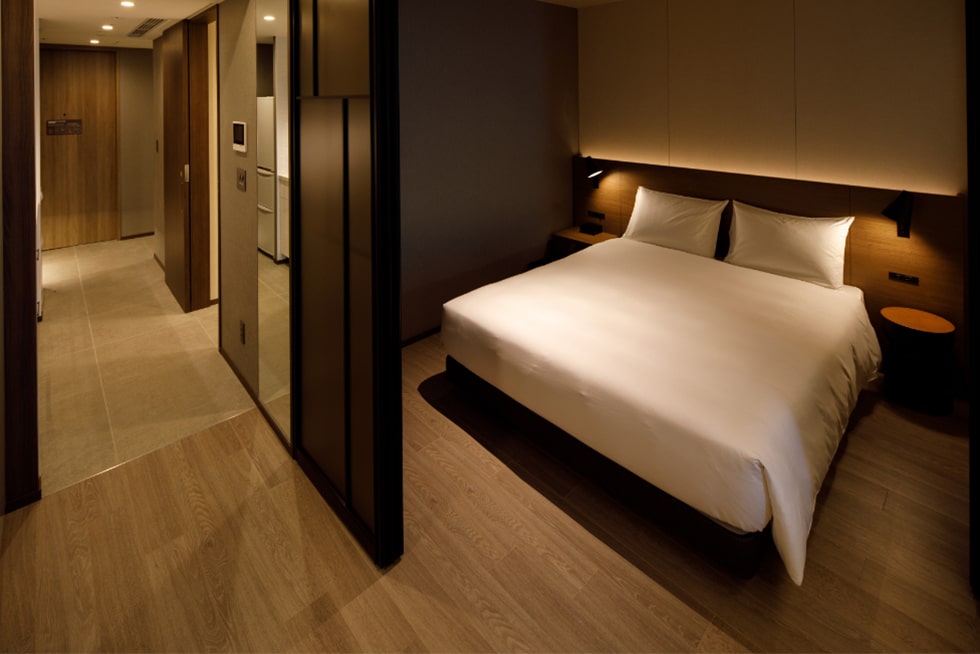 Spacious queen-size bed.
Especially great for the short-term needs of an individual, the 46-square-meter studio apartment includes a kitchen, powder room and bath, appliances, and a bedroom with a queen-size bed. On the other end, three-bedroom apartments range from 100 to 153 square meters and feature walk-in closets, two toilets, a king-size bed in the master bedroom, a spacious 19.5-tatami living room, and a wooden balcony.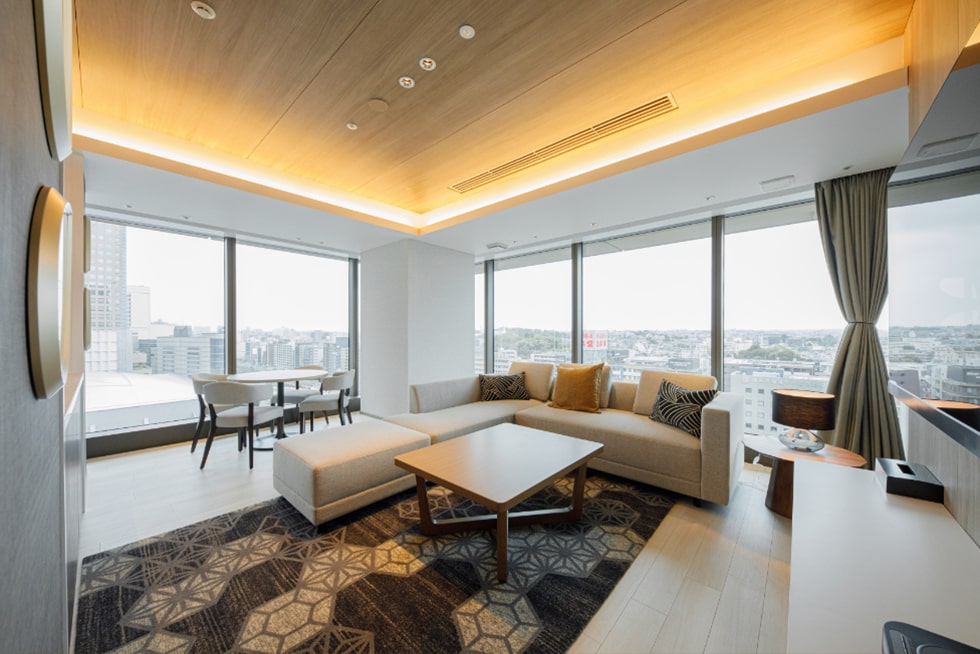 11th floor living room (model room)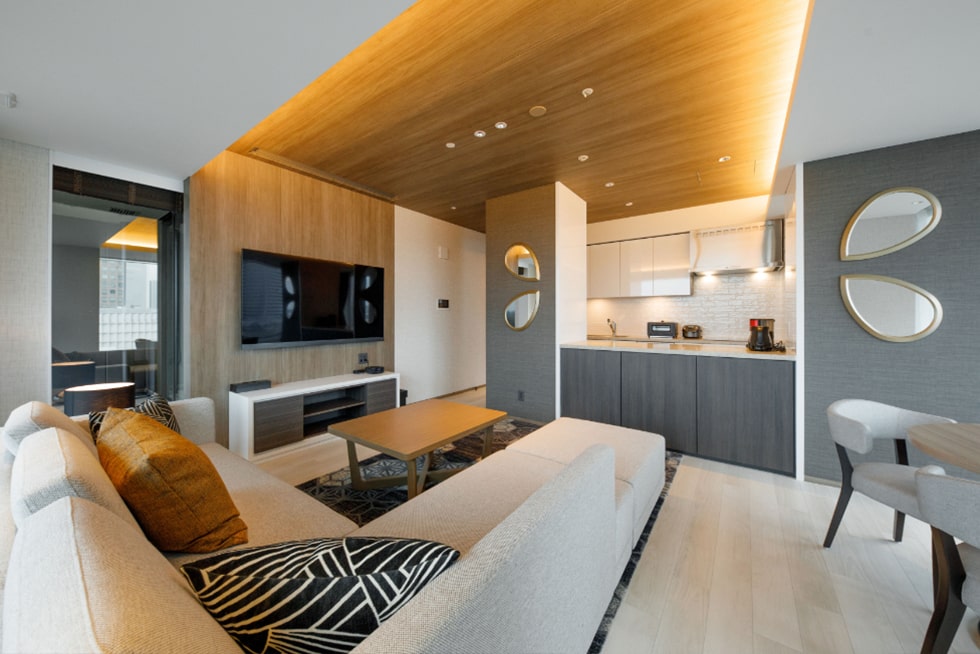 Room type 2B-90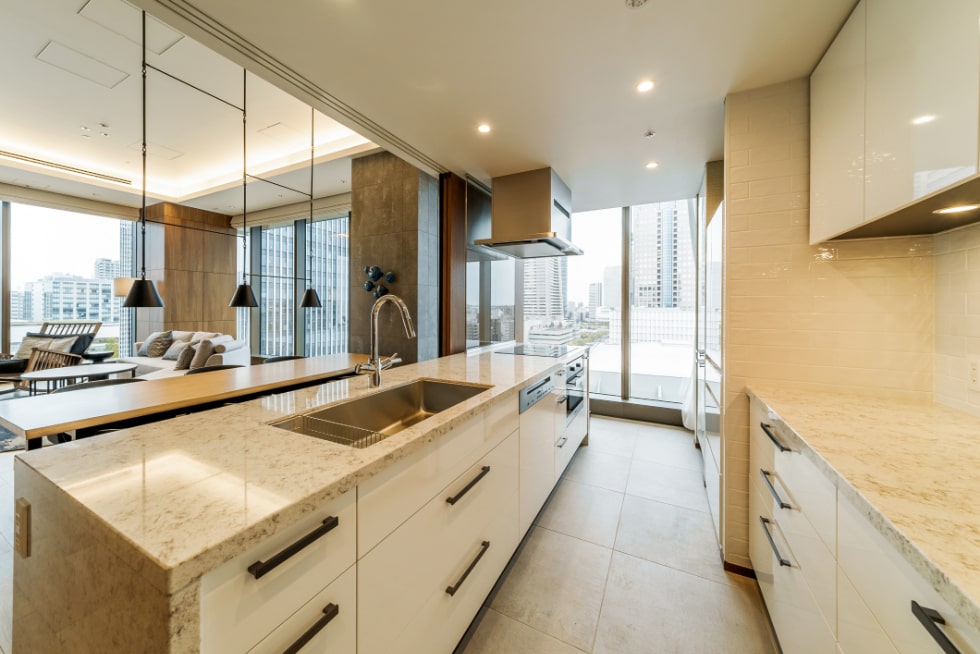 User-friendly kitchens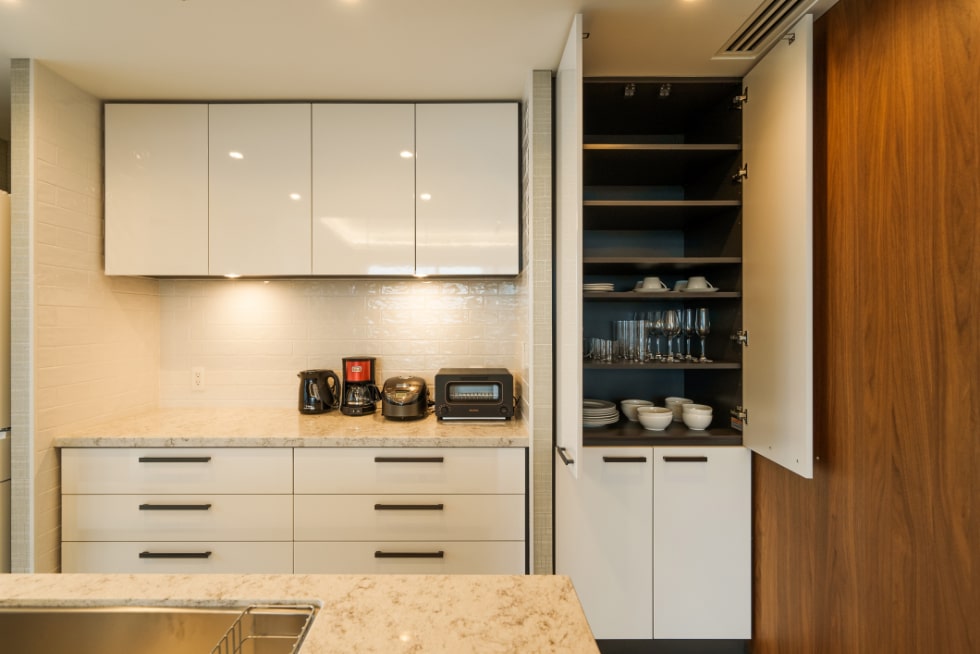 Glasses and crockery are also available.
More than just a furnished apartment, however, the Apartment Bay YOKOHAMA provides full-service, comfortable hotel living through collaboration with the Westin, which occupies the 13th through 23rd floors of the building. Residents have access to the hotel's facilities, which include the fitness area, spa, and rooftop garden down on the fifth floor, and restaurants on the third floor. There is also the Apartment Bay YOKOHAMA fitness center on the sixth floor as well as a 24-hour English-speaking concierge, twice-weekly housekeeping services, and more.
Another highlight for those who cook can be found in the kitchen, where Balmuda appliances stand ready to assist with your culinary creations.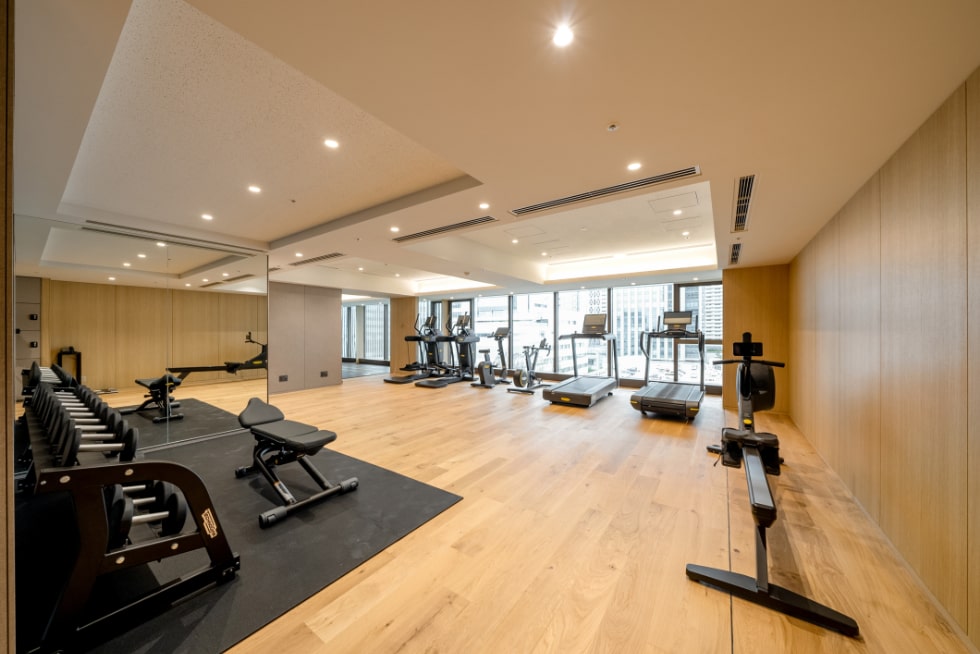 Fitness room
Mail Box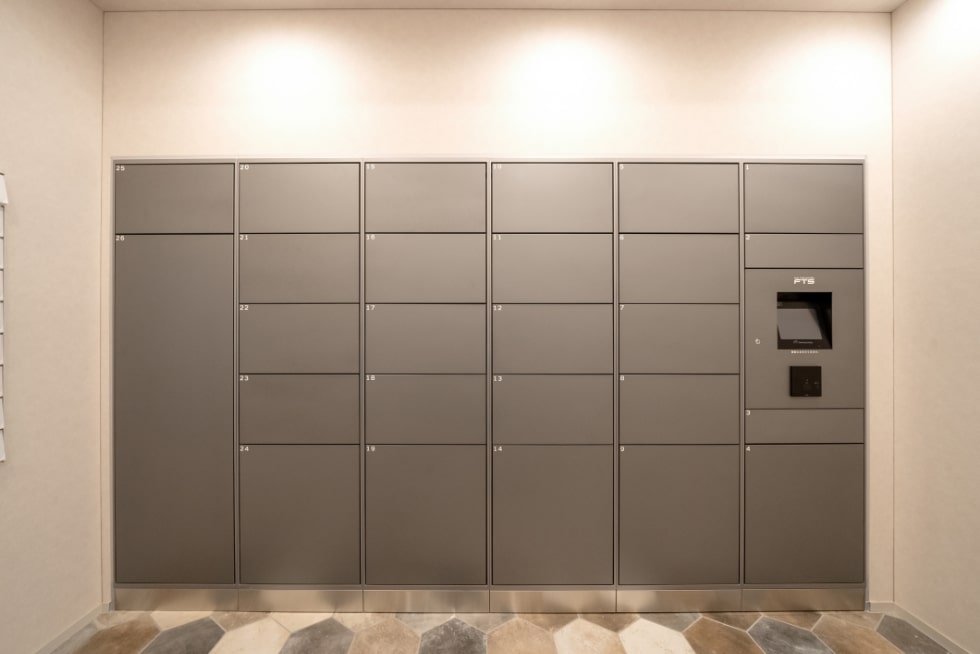 Delivery box
Now That's Comfortable!
What I liked most about my tour of Apartment Bay YOKOHAMA was that the beds all had Simmons mattresses.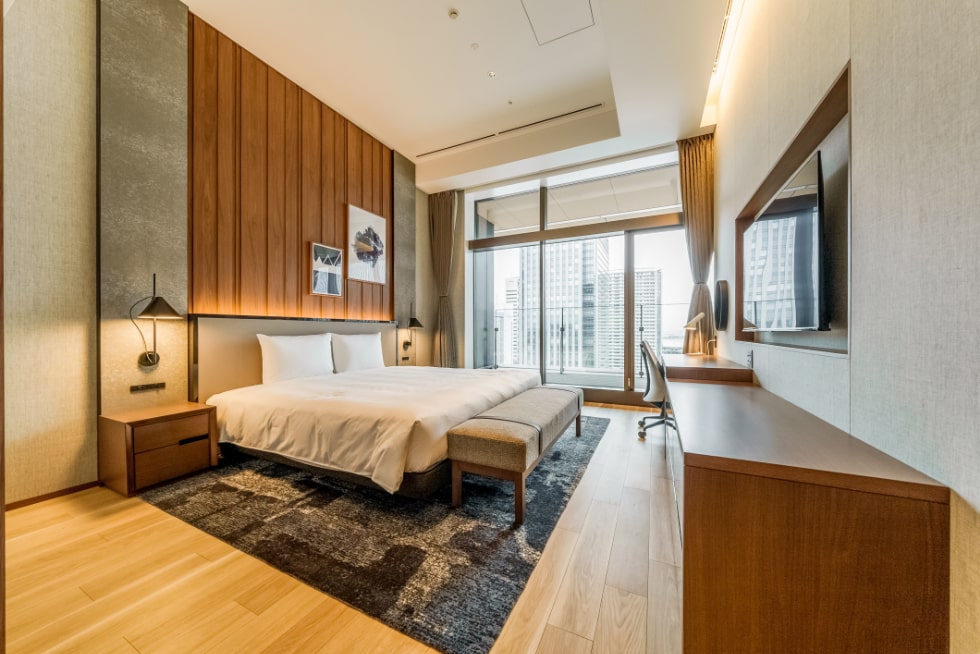 90.11 sq two-bedroom (2B-90) main bedroom
I like a slightly firm mattress, and the moment I was asked to lie down and give the bed a try, I almost fell asleep instantly, just like Nobita, the main character of the famous animé and manga series Doraemon. It's a little embarrassing, but here is a photo of me soaking up the Simmons comfort and being happy.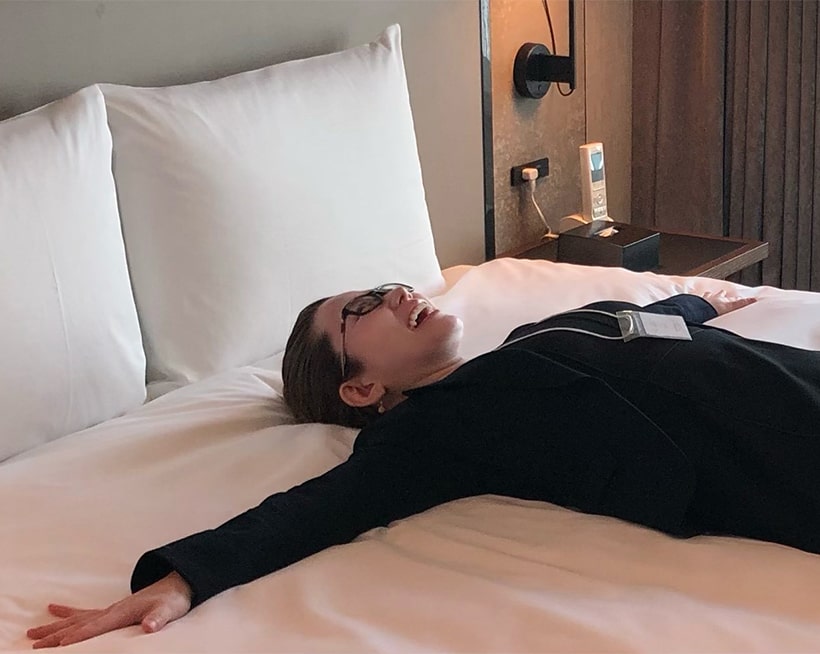 Ms. Reiko Natsukawa, SRC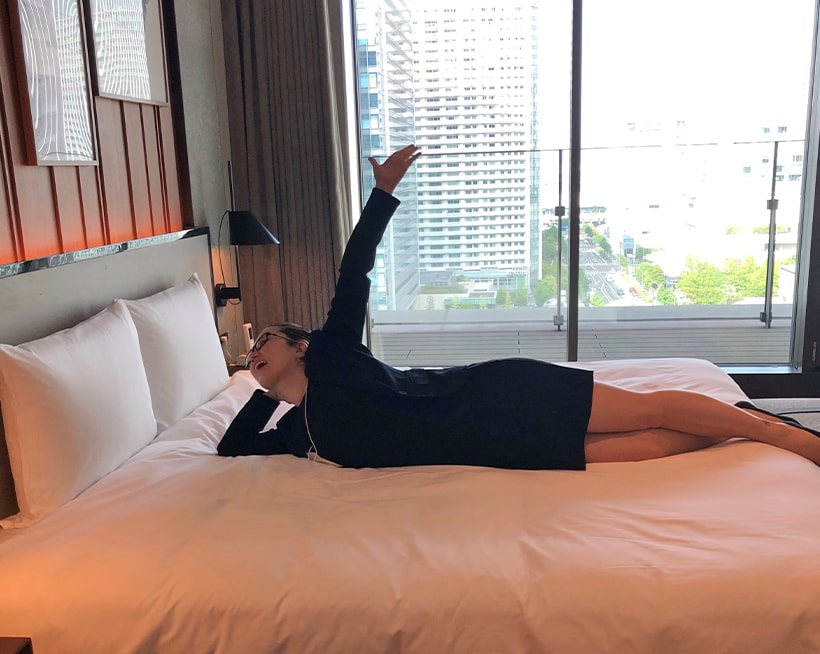 Ms. Reiko Natsukawa, SRC
The design of the lobby mats at the entrance is inspired by the ocean, the symbol of Yokohama.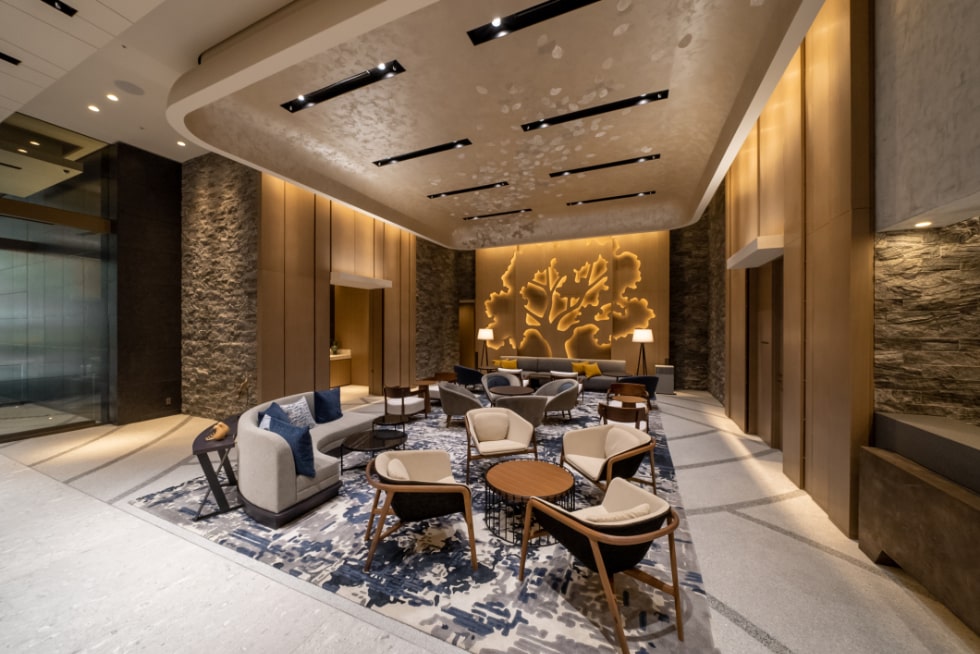 Entrance Lobby
In the lobby, you can enjoy a cup of Mitsumoto Coffee, a local company headquartered in Yokohama. It's a delicious example of how Ken Corporation is supporting sustainability and the community.
Kazutaka Ogane, who works in sales and marketing for the Apartment Bay YOKOHAMA, shared other examples.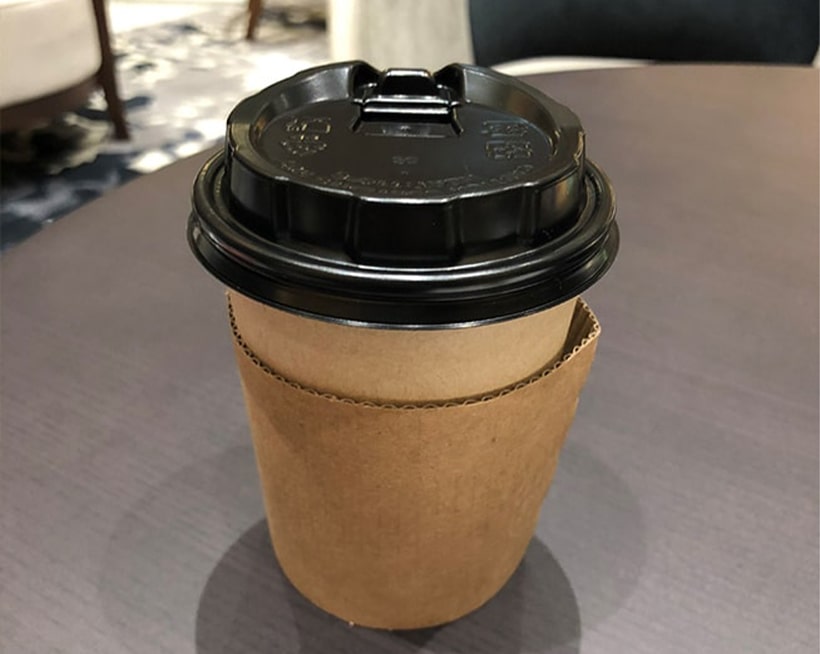 Mitsumoto Coffee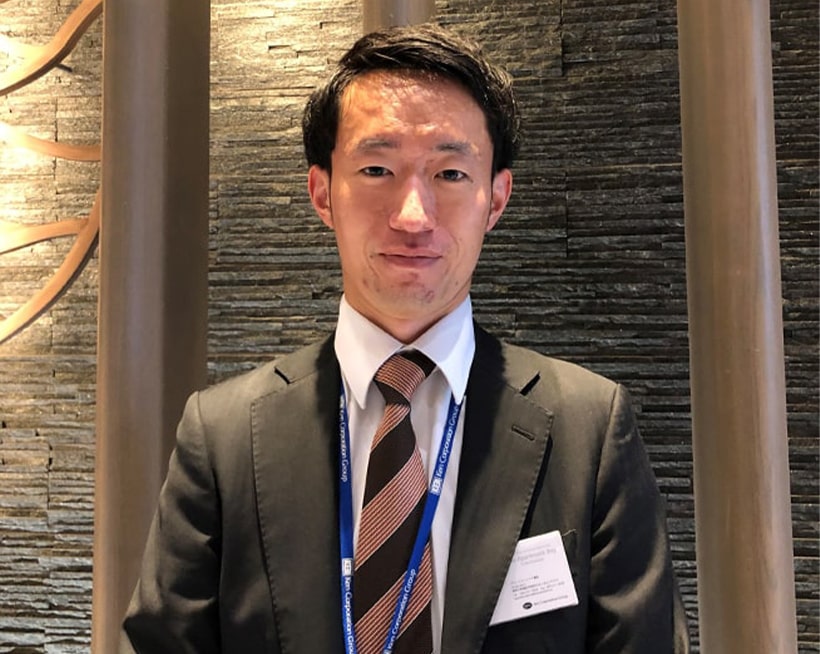 Mr. Kazutaka Ogane
Location Matters
Even the most comfortable of living must also be convenient, and the Apartment Bay YOKOHAMA is a great starting point for getting around the area, not only within Yokohama but Tokyo as well. Five stations—Minatomirai and Shin-takashima (Minatomirai Line), Sakuragicho and Yokohama (JR lines), and Takashimacho (Yokohama Municipal Subway Blue Line)—are within walking distance. Tokyo Station is just 20-30 minutes away by train.
And right on your doorstep is a wealth of shopping and entertainment, including Yokohama Landmark Tower and Plaza, Queen's Square, Mark Is Minatomirai, the famous Red Brick Warehouses, the Yokohama Museum of Art, and much more.
For more information about the Apartment Bay YOKOHAMA and to arrange a tour of your next home, visit www.bayyokohama.jp/en/ or call +81 (0)45-650-7895.
By Reiko Natsukawa, SRC