Finding an Office Location in Shibuya, the Resurging Bit Valley

Maximizing its information-gathering capabilities, the company promptly offers exclusive information
Shibuya, including the Tokyu Corporation's properties, is undergoing redevelopment. The resurgence of its past, the IT city of Bit Valley, is anticipated. Can you explain the redevelopment status?
Around 2000, many IT-related companies operated in the Shibuya area, which was referred to as Bit Valley. Google's office, once the core of Bit Valley, moved to Roppongi. Amazon moved to Meguro and Mixi to Harajuku. The recent decision of Google to return to Shibuya is bringing attention to the question of whether the next Bit Valley will emerge.
Currently, almost all of the buildings under construction, scheduled to be completed in 2019 or 2020, are already filled with tenants. Among them, Shibuya Stream is closest to completion. Offices will occupy the upper floors of the building while a hotel and a commercial facility will occupy on the lower floors. Shibuya Scramble Square is scheduled to be completed next, which will accommodate Mixi and several other companies. Another office building will be completed in the spring of 2019, at the former site of the head office building of Tokyu Land Corporation. We have heard that the tenant spaces of the building are almost fully occupied. You might consider targeting a secondary vacancy, namely a space that becomes vacant after the relocation of the former tenant. However, it may be very unlikely that you will find many secondary vacancies in Shibuya, because large enterprises like Google will move in from other areas. The number of vacant properties in Shibuya is expected to significantly decrease over the next two years.
If a large enterprise is established in Shibuya, many of its affiliates should also move to neighboring areas of the city. Currently, vacancies are decreasing in Shibuya and it is becoming more difficult to find a property that matches a specific company's needs. For the last five years, business enterprises have expanded their workforce and proceeded with acquisitions to centralize their relocation in Shibuya, which are attributable to the considerable decrease of vacancies in Shibuya.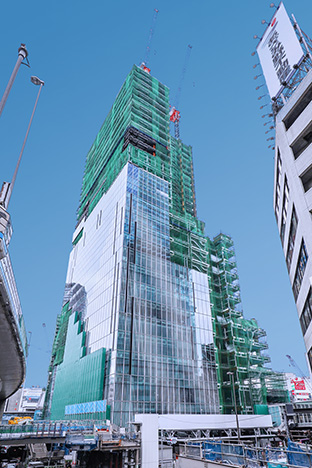 In the future, Shibuya will attract more people and be even busier.
Yes. Now it is a question of securing talented human resources after the expansion of the business enterprises. You may think that IT-related positions should mostly be occupied by young people. Needless to say, these people will become older over time. We should no longer take it for granted that IT-related work is a young person's job. From my perspective, the city of Shibuya should also gain the affection not only from young people, but from many other generations.
In terms of development in Shibuya, the area west of Shibuya Station features Dogenzaka Street, Center Gai Street and other well-known spots and is popular among young people and tourists. On the opposite side, the area east of Shibuya Station, efforts are being made to develop an urban area that is also enjoyable for older people. The first step toward that goal is Shibuya Hikarie, completed in 2012 with a concept of attracting mature women. The commercial facility in Shibuya Stream will have a lineup of tenants suitable for older consumers with an easy environment for older people to work in. Similar to Shibuya Stream, the entire city needs to develop an accessible working environment for young people as well as those who are in their 30s, 40s and 50s.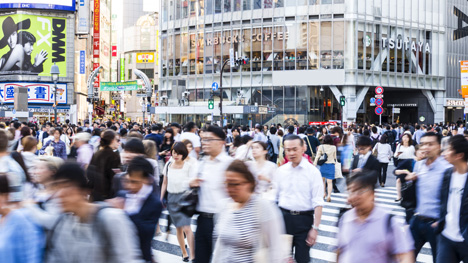 We are concerned whether the transportation infrastructure in Shibuya will be capable to handle the increase in people.
More people will come to Shibuya for commuting and visiting. The city will need to develop and improve its transportation infrastructure and enhance accessibility. We already know the plan for Shibuya Station. Platforms for the Ginza Subway Line and JR Saikyo Line will be relocated and improved. It looks like they will be much more convenient.
According to the road planning for Shibuya-ku, some roads will be given priority for maintenance and development. Hopefully it will happen quickly.
Considering these facts, what should we do to find a good office location in Shibuya?
It is currently difficult to even find a property in a new building with an area of 100 tsubo (approx. 330.6 square meters). If you really want to be located in Shibuya, it would be best to start your search early and make a decision as soon as you find a suitable property, rather than searching for the property according to your business plan. In particular, new buildings typically have their tenants already fixed for the next two-years. If you start searching now and intend to move in two or three months, the probability of finding a good property will be slim. You need to think on a long-term basis. Plan your business operations for many years ahead before determining whether you still need to move to Shibuya. In a regular area, you would be able to find a good property within six months. When it comes to Shibuya, you should start searching much earlier.
The value of Shibuya cannot be measured by its real-estate properties alone. It will enjoy a great deal of added value when it matures into Bit Valley. In that regard, it will be worth the trouble of starting your search early, even if the rent is high. In order to find a good office location, you need to consider the advantages in terms of recruiting and the environment, in other words, whether the location will help you to secure talented human resources and whether the human resources will find it easy to work there. In that sense, we guarantee Shibuya's potential.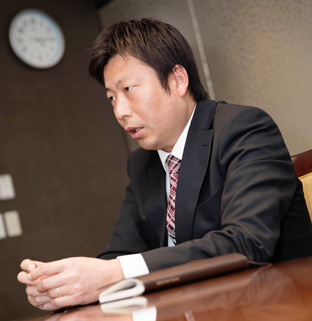 Very few companies will be able to foresee things that far in advance.
If you look for a property that will be large enough to accommodate additional personnel in the near future, we recommend that you widen the scope of your choices. If you do not cling to the building's age, it will expand your range of selection.
Widen the scope of choices to neighboring areas such as Ebisu, Nakameguro, Aoyama and Ikejiri, and you can find larger buildings, although there are not many. They will be less expensive to some degree.
Ebisu has already been established as an area for adults. You will have more choices there, although the availability of vacancies in large buildings, including Yebisu Garden Place, is limited. Meguro and Gotanda benefit from the ripple effects of Shibuya. Properties in Meguro or Gotanda will be less expensive. Larger properties, such as those with 500 tsubo (approx. 1652.9 square meters), will be difficult to find, but you will have the chance to find a property with an area of 100 tsubo (approx. 330.6 square meters) or so in these areas. This should be added to the scope of your choices. Properties for office location are becoming more difficult to find in Shibuya. If you only stick with Shibuya, you will end up spending very long time looking for a property.
Finding an office location in or around Shibuya will be difficult. What kind of advantage is expected from Ken Corporation?
Nearly 70% of properties under contract with us are located in Minato-ku or Shibuya-ku. We are very familiar with these areas. Ken Corporation is assigned to the role of building management for many of the properties. We are also proud to be able to always offer the latest information about Shibuya and its neighboring areas. We have a Shibuya Daikanyama Branch with a sufficient number of salespersons. Unlike other real-estate companies, we can easily share information with you that we hear directly from building owners.
Ken Corporation offers numerous properties for office use in Shibuya and its surrounding areas. We are confident that we very helpful for customers who consider relocating to Shibuya. Ken Corporation is capable of promptly obtaining valuable information. With us, your chance of finding your desired property is very high. Feel free to consult with us.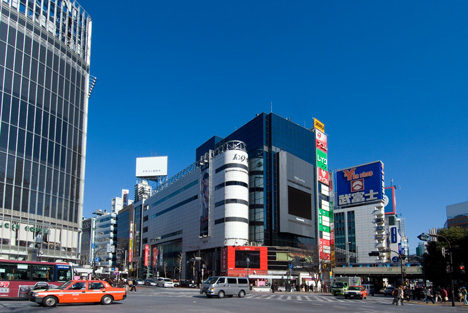 Comment from a sales representative
Norihisa Mori , Office Leasing Dept.

Shibuya is increasingly undergoing redevelopment and will transform into an attractive city that will capture everyone's attention like in the past. We are also looking forward to seeing the future of Shibuya. Many customers wish to have an office in such a location. Based on the current market conditions, however, it is very difficult to find a property in Shibuya that will fully satisfy your needs. Ken Corporation is specialized in real estate in Minato-ku and Shibuya-ku. We can always provide the latest information that is unavailable on the market. Feel free to consult with us.