Pacific Royal Court Minatomirai

- Monthly-rental Apartment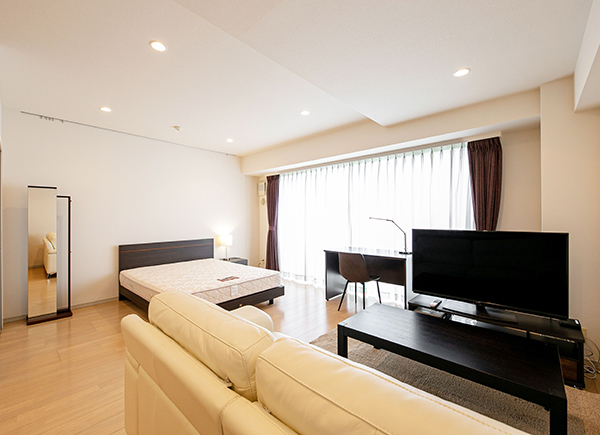 Stay in the furnished, tower-shaped monthly apartment for one month or longer
Pacific Royal Court Minatomirai now has monthly apartments. These furnished spaces are ideal for short-term stays, such as when you have to live in the same place for a month or longer for work or travel. In particular, the monthly apartments are characterized by the feature of allowing residents to enjoy a luxury hotel-like room in comfort while keeping the rent at a reasonable level.
Concept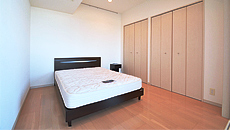 More affordable than staying in a hotel
For short-term stays, the apartments may be less expensive than a hotel. Unlike a lease contract that requires a considerable amount of money to be spent in buying furniture and necessities, a monthly apartment allows residents to control these expenses and does not require them to shoulder the cost of disposing of or transporting items when leaving their room at the expiration of the contract. You do not have to pay relocation expenses, deposit or key money. These are the major advantages of staying in a monthly apartment.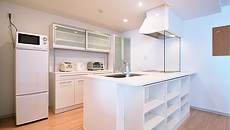 Equipped with the necessary furniture and a kitchen
Even for short-term stays, monthly apartments do not require residents to buy electric appliances, furniture and other necessities. You can feel at home from the very beginning of your stay. Another big difference from a hotel is the availability of the in-built kitchen. This allows you to enjoy your own cooking.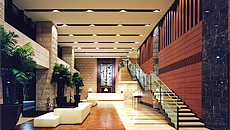 Luxurious life in a high-rise condominium
The high-rise condominium with stunning façade is a landmark among the beautiful streets. The 29-story building commands a panoramic view of Minatomirai, spanning the coast of Yokohama. This is where you can live a quality life that is unique to a high-rise condominium. The relaxing hours and tranquil space allow you to forget the hustle and bustle of the city and enjoy life to the full in Minatomirai, a place where urbanity and the comfort of nature coexist.
Facilities and Services
Excellent amenities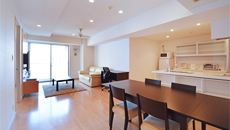 We offer excellent amenities that enrich the lives of apartment residents, even those on short-term stays. The Sky Lounge commands an ocean view from the 27th floor. A fitness room is also available to help residents keep in shape. In addition, we offer a trunk room, guestroom (paid) and other common and convenient facilities. These amenities will make your life in Minatomirai more comfortable and enriched.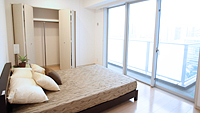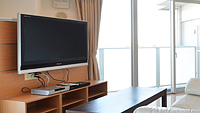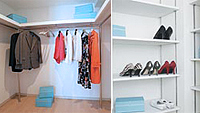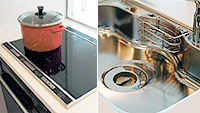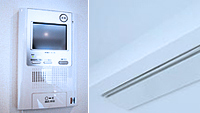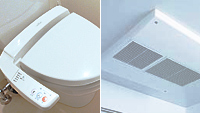 Our front desk staff supports the lives of our residents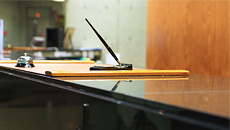 Front desk staff are stationed at the entrance hall and the concierge ensures that residents have a comfortable life in the high-rise condominium. They make many different arrangements and referrals and provide convenient and friendly services such as rentals, so that the residents can fully appreciate the enrichment and comfort of their life in the apartment.
Surrounding environment and Access
Surrounding environment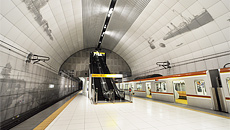 The monthly apartment building is an eight-minute walk from Minatomirai Station on the Minatomirai Line and is accessible to central Yokohama without a transfer. The building is surrounded by many cultural facilities that are unique to a port town, such as Queen's Square Yokohama, Rinko Park, Yokohama Cosmo World and Yokohama Museum of Art. The area is also well-known for its sophisticated townscape.
*Transportation time may vary depending on factors such as traffic conditions.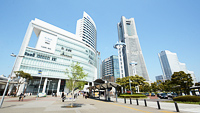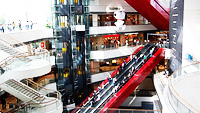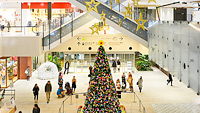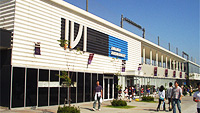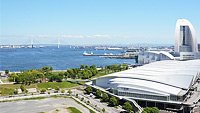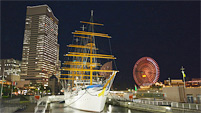 Access
Shibuya Station (direct, approx. 30 min.) (Ltd. Express / becomes Tokyu Toyoko Line from Yokohama Station)
Tokyo Station (approx. 28 min.) (Ltd. Express / change to JR Tokaido Line at Yokohama Station)
Shinjuku Station (approx. 33 min.) (Ltd. Express / change to JR Shōnan–Shinjuku Line, Rapid, at Yokohama Station)
Yokohama Station (direct, approx. 3 min.) (Ltd. Express)
Shin-Yokohama Station (approx. 11 min.) (Ltd. Express / change to JR Yokohama Line at Kikuna Station)
Plans and Fees
Plans
Fees
RoomType
Size(Sq.m.)
Bedrooms
Numberof Bed(s)
/ Bed Size
Monthly rent
Departure
Cleaning Fee
A
38.98
Studio
1 / D
240,000 JPY
42,000 JPY
B
45.01
Studio
1 / D
250,000 JPY
42,000 JPY
C
49.86
Studio
1 / Q
290,000 JPY
45,000 JPY
D
52.53
1 BR
1 / Q
359,000 JPY
48,000 JPY
E
55.18
Studio
1 / Q
345,000 JPY
45,000 JPY
F
55.75
1 BR
1 / Q
374,000 JPY
48,000 JPY
I
61.75
1 BR
1 / Q
399,000 JPY
51,000 JPY
J
66.12
2 BR
2 / D,Q
452,000 JPY
51,000 JPY
Remarks
- The rent includes the rental fee, utilities, and internet fees.
- Departure Cleaning Fee would be charged in the beginning of the contract.
- The minimum contract term is for a month.
- The prorated rent based on the exact number of days in a month.
Optional Items
Rental Bedding
Bed size
30 to 90 days
91 to 180 days
More than 181 days
Double
9,500 JPY
12,500 JPY
17,500 JPY
Queen
12,500 JPY
17,500 JPY
22,500 JPY
House Cleaning Service
Once a week

28,000 JPY/month

Once a week
with linens change

44,000 JPY/month
Starter Sets
Dinnerware Set

23,000 JPY

Towel Set

11,000 JPY
Outline
Address

5-3 Minatomirai, Yokohama City, Kanagawa Pref.(Urban Tower)
5-2 Minatomirai, Yokohama City, Kanagawa Pref.(Ocean Tower)

Transportation

Minato-mirai Line Shin-takashima Sta. (Walking Distance: 7 min.)
Minato-mirai Line Minatomirai Sta. (Walking Distance: 8 min.)
Tokaido-honsen Line Yokohama Sta. (Walking Distance: 15 min.)

Construction

RC
29 stories above ground, 1 story below ground / 2 high-rise buildings

Completion date

Ocean Tower: 2007-December
Urban Tower: 2008-July

Area Size

Property Grounds:4,990.30 Sq.m.
Buildings:2,354.33 Sq.m.
Number of Apartments

Ocean Tower: 412
Urban Tower: 415

Parking

280 vehicles

Facilities

Television: BS(Satellite), CATV(Cable)
Internet: Fiber Optic
Climate Control: Air Conditioning in Every Room

Contract outline

Contract Type

Fixed-term lease

Minimum Rent Term

1 month

Maximum number of
residents per room

2